---
antus wrote:My first thoughts were that sticker was fake, but some adjustments to the photo and I think its promising that it might be the '082 were hoping for.
Nice photoshop sleuth work
VK_3800 wrote:

VL400 wrote:It may depend on the diagnostic interface but the minimum pins required on the diagnostic connector are 4/5 as ground and 9 as ALDL. You may also need +12V on pin 16.

So pin 6 isn't necessary then?
No, dont need diagnostic request wired with 8192 baud data. Unlike 160 baud you send a data frame to the ECU and it replies with a response to what you asked for (lots of different messages and functions), with 160 baud you have to use a resistor from pin 6 to ground which tells the ECU to start sending a single fixed data stream.
---
I have pin 6 hooked up anyway to make diagnostic easier.

Well that's good then. Ill still double check tomorrow. How will I deffinatly know if it's a vr manual v8 ecu?
---
have a look at the '808 in this thread. See how there is space for a missing chip next to the chip with "45148"? That is where the SXR chip which is needed for 8192 baud ALDL goes. If you have the VR manual pcm then instead of a gap there will be a chip there.
viewtopic.php?f=28&t=474
---
Ok awesome, ill have a look tomorrow and if so ill try the hsv memcal and see where what happens. I'm hoping the cal I have now is a vn one. I don't want to have to find another ecu
---
Ok I just opened the ecu up and this is it, looking at the 808 I have the other chip but can anyone confirm 100% this is a vr v8 manual ecu?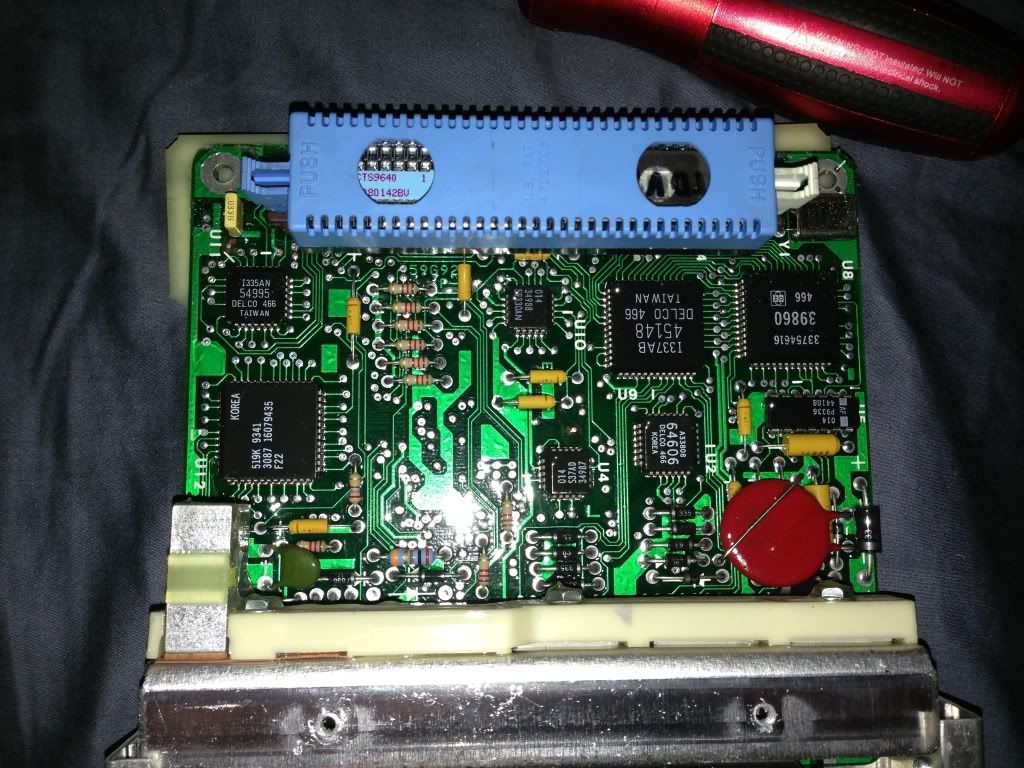 I'm about to do the flashtool with the hsv memcal. Will let you know how I go.
---
Yep, it is. But with an aftermarket memcal by the looks, which could very well explain your lack of comms.
---
Couldn't be a real hsv one its got no knock filter either even the hsv enhanced stuff got a sensor and filter
---
yeah i know that memcal isnt a hsv one. thats the one that runs my car though as i have no bcm and the hsv memcal has vats enabled.

i just put the bfpm hsv memcal in and opened flash tool, and communicated with the ecu. saved my bin, then opened tunerpro and connected no problems. weird as i had tried that before with no luck, ohwell, mystery solved, thanks everyone for your help, looks like i need to get my memcal reprogrammed with a standard vr v8 manual tune. Does anyone want to do that?
---
Dazza92VP wrote:Couldn't be a real hsv one its got no knock filter either even the hsv enhanced stuff got a sensor and filter
just to clarify that your talking about my memcal yeah? this is my hsv memcal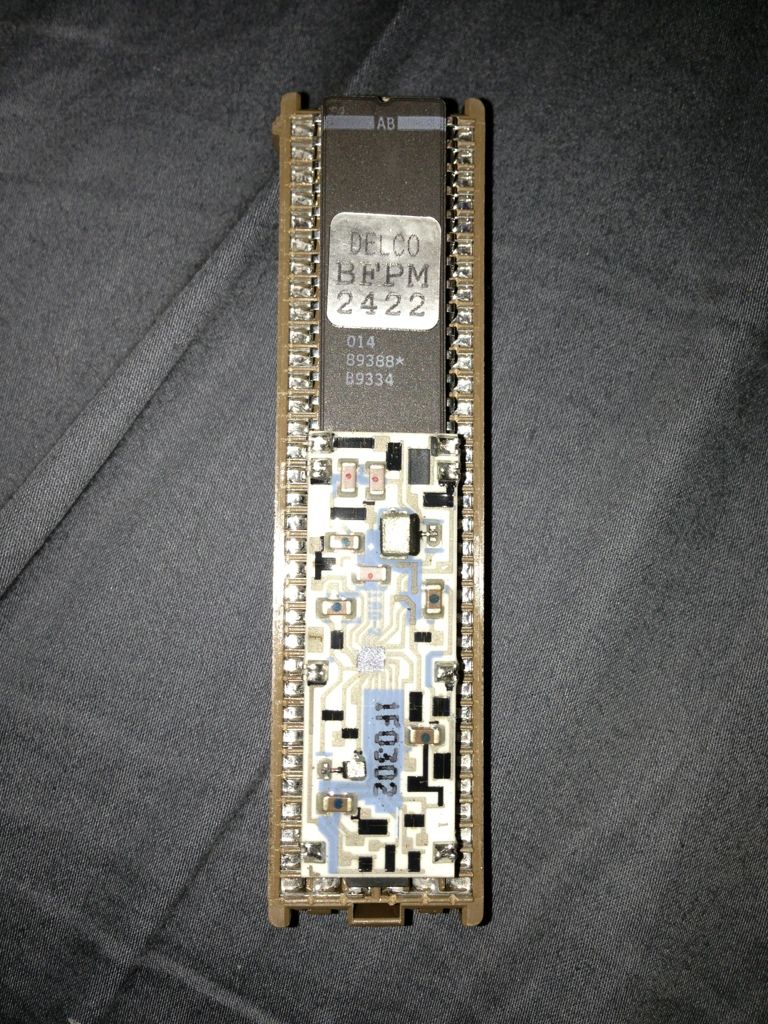 ---
Who is online
Users browsing this forum: lux82 and 20 guests